Name: Chiara (kee-ah-rah). I don't mean to insult your intelligence, but no-one ever pronounces it correctly. I think it's only polite to add a phonetical spelling.
Age and Birthdate: 17. 22nd of April, 1987.
Location: Denmark, Western Australia, Australia.

Five Favorite Bands:
01. Radiohead.
02. Ani Difranco.
03. Mr. Bungle.
04. Fantômas.
05. Faith No More.

Three Favorite Movies:
01. American Psycho.
02. The Blob.
03. the Texas Chainsaw Massacre (old).

One Favorite Book: 'Cloudstreet' - Tim Winton.

Favorite Color: orange.

Tell Us.
What You Do For Fun: IIIII ask obscure questions during small-talk.
Something Funny: Er, I must admit, I'm slightly racist. Your humans annoy the fuck out of me. But hey, I'm stuck here until the mothership picks up on my homing signal. So... whatcha' gonna do?
Something Crazy: The KKK support Jesus Christ. Do you?
Something Stupid: He was accidently killed by a friendly fire.

Where did you hear about us?: t-t-t-top_notchhh.
Promote us in a journal or community and link it here:
aussie_stoners



Impatience.


OMG WOT A GUD IDEER.


I have no idea what I was doing, either.


omgzwtfxlolz.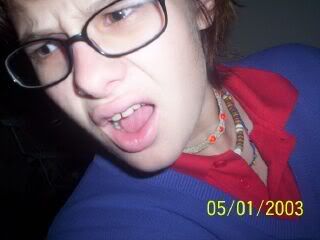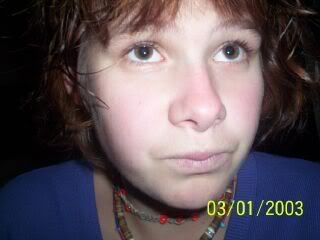 sorry about the excessive photos. I was on a roll. Oh, and please ignore the dates on most of them -- my camera's a sad bastard.